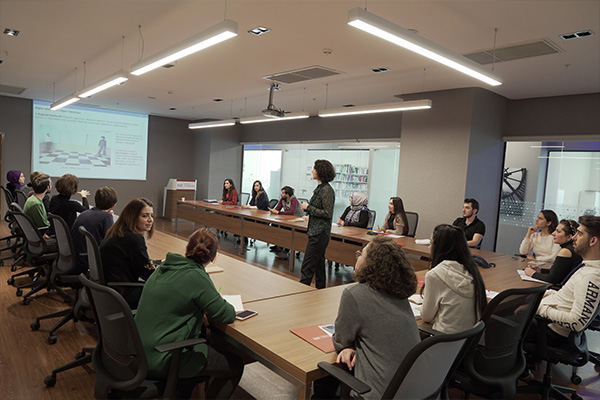 The Department of International Trade and Management offers one-year English preparation program and four academic years in undergraduate program. The medium of language is in English. The department aims to educate students who are aware of the dynamics of today's global world, have global perspective, can work in integration with different cultures, and can manage international trade operations and projects.
Education and training in the department of International Trade and Management, is not only based on narration and teaching, but also on research, practice and student presentations and strenghtened with the participation of academicians and industry professionals who are experts in their fields. The course plan includes core subjects of business management like marketing, accounting, finance, operations and services management as well as import - export, foreign exchange management, logistics and transportation, commercial law, customs clearance, insurance and risk management.
Graduates will be employed in business world as international trade experts who have ethical attitude, can question and develop creative solutions, and can follow current economic and political developments.
Graduates can work in both multinational and local firms in foreign trade, customs, logistics and transportation sectors, airlines and insurance companies; have jobs in marketing, finance, accounting and human resource management in national and international businesses, and financial institutions. By giving the compulsory exams, graduates can be inspectors in the public sector, and also become entrepreneurs through establishing their own foreign trade companies. Some graduates can continue their academic studies at universities located in Turkey or abroad.