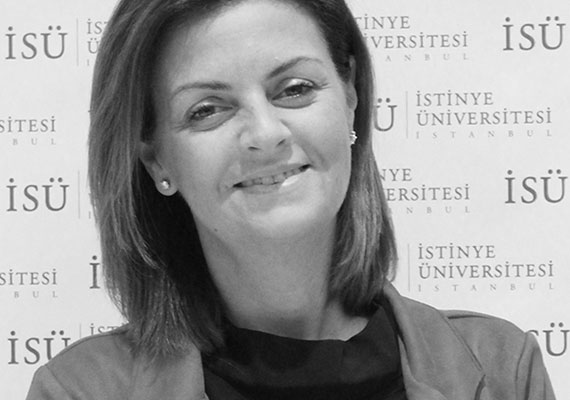 Asst. Prof. Dr. Gülsüm Gökgöz
Head Of Department
Why International Business and Trade?
International trade is the backbone of our modern, commercial world and national economies; the producers of various nations try to profit by operating in an expanded market, not limited to producing and selling within their borders. The differences in production costs between countries, specialized industries, lack or lack of natural resources, different consumer preferences, branding are the main reasons why production and trading activities go beyond the borders of the country. The Department of International Trade and Management offers 1 year of English preparatory and 4-year undergraduate education to provide graduates who will manage the operations and trade projects of the companies operating in the global market. The language of instruction is English.
How do We Aim for a Graduate?
Our graduates will be in the business world as international trade experts who are strong in communication, able to understand differences and develop appropriate behavior patterns, have professional ethical knowledge, question and develop creative solutions and follow current economic and political developments. The education plan is designed to enable students to be able to manage international trade operations and projects. With the participation of academicians specialized in the field and sector representatives, education will be focused not only on teaching and teaching but also on research, application and presentation.
Our graduates will have knowledge about marketing, accounting, finance, operations and service management, which are the main fields of activity of the company, as well as import-export, foreign exchange management, logistics and transportation, commercial law, customs clearance, insurance and risk management within the scope of international business.
What are the Job Opportunities for Graduates?
Our graduates can work in foreign trade, customs clearance, logistics and transportation, airlines and insurance companies; work in national and international enterprises, financial institutions, marketing, finance, accounting and human resources management. By providing the necessary examinations, the financial and customs consultancy can conduct inspections in the public sector; establish their own foreign trade companies. If some of our graduates at universities in Turkey or abroad will continue their academic life.