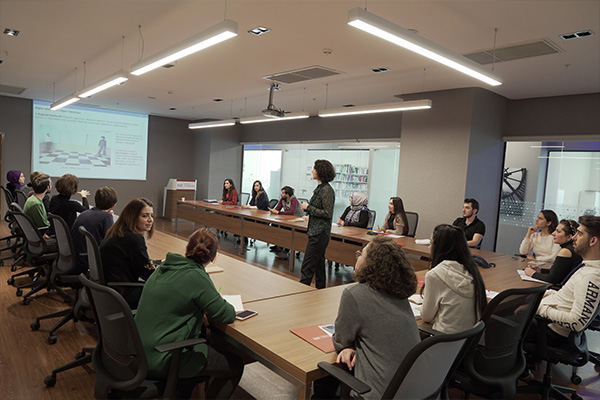 Aim
Will be able to work in different cultural environments required in today's world where global business density is increasing, interpret and manage economic and commercial activities, dominate international trade issues, understand the business as a whole and determine strategies. To train practitioners to develop entrepreneurship, analytical problem solving, teamwork, research, knowledge regulation and communication skills.
Mission
To train business leaders, entrepreneurs and business people who can use at least 2 foreign languages, creating value for stakeholders and society in collaboration with the company leaders and industry.
Vision
To be the first choice of the students and the companies creating employment in the international trade and business administration.