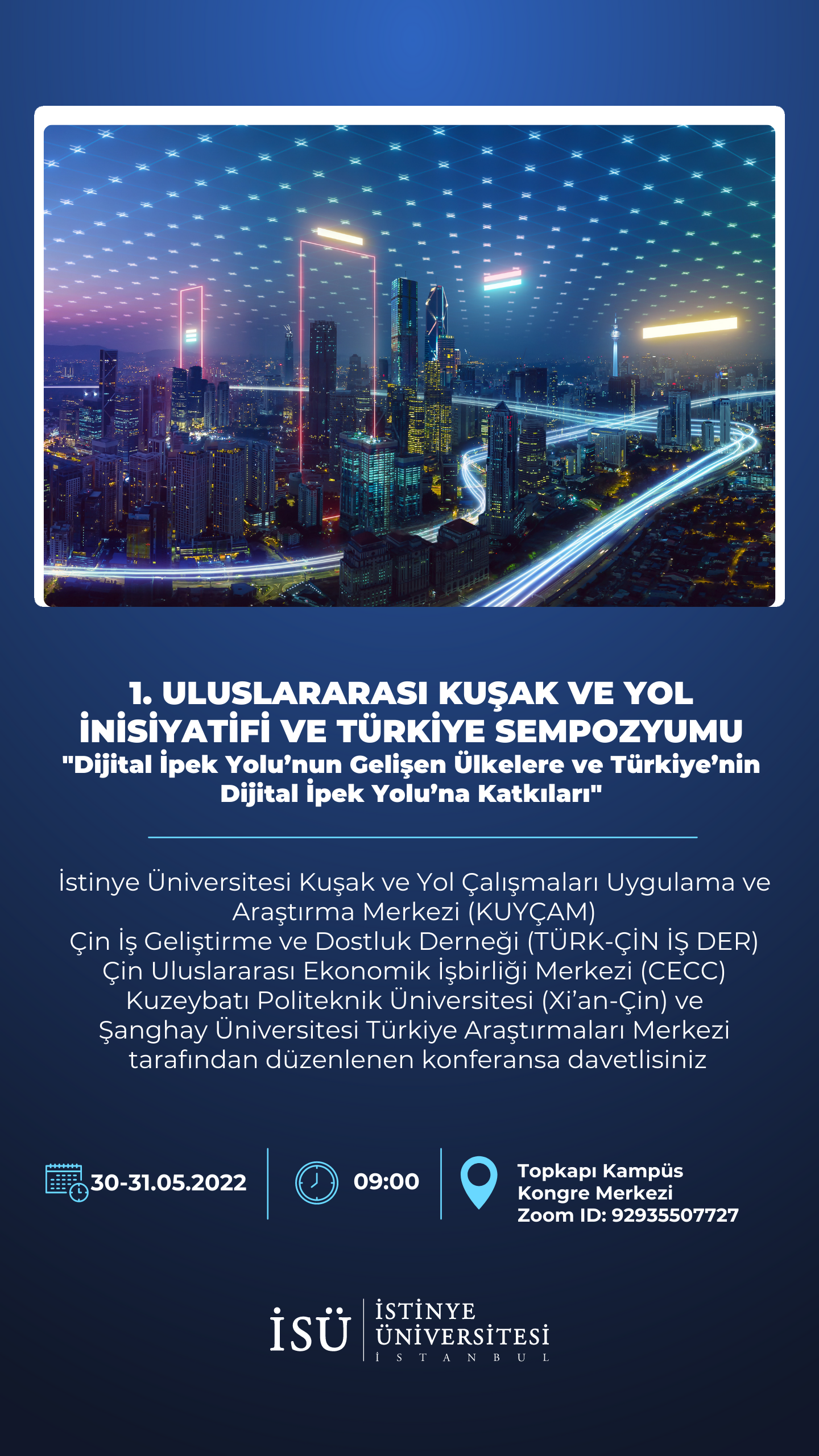 The 1st International Belt and Road Initiative and Turkey Symposium, organized by the Istinye University Belt and Road Studies Application and Research Center (KUYÇAM), directed by Assoc. Prof. Efe Can Gürcan from the International Relations Department, will be held at the Topkapı Campus Congress Center with the theme of "The Contribution of the Digital Silk Road to Developing Countries and Turkey's to Digital Silk Road".
The event, which will take place on May 30-31, 2022, will also be broadcast live on Zoom.
Note: Participation is free and open to all guests. There will be simultaneous translation in English and Chinese.