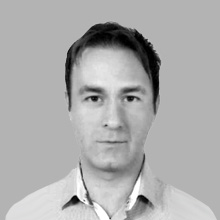 Fatih Kiraz,

Faculty Member, PhD

Öğretim Üyesi
Fatih Kiraz completed his undergraduate studies at the Faculty of Economics and Administrative Sciences at Dokuz Eylül University, his master's degree at Boğaziçi University and his PhD in the field of Finance at Boğaziçi University. Dr.Kiraz spent the term of 2007-2008 as an invited researcher at Yale University, studying on Chaos Theory and Finance. After returning to Turkey, Kiraz took part in various positions/projects as a researcher and instructor in institutions such as Boğaziçi University, Capital Markets Board of Turkey, and Central Securities Depository of Turkey. Dr.Kiraz, who is also the founder and manager of a still active Technology Development Center company (software, consultancy, and education), is an academic member of Istinye University at Business Administration Department.
Research Areas: Chaos Theory, Interactive Software Development , ERP, Business Analytics, Alternative and Innovative Models for Normal Financial Portfolios
2021 - Blue-chip Indices: A Comparative Approach
KİRAZ FATİH.
Boğaziçi Yayınları,