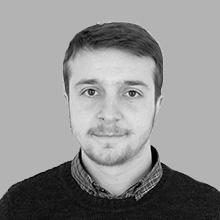 Enes Kurt,

Research Asst.

Research Assistant
Enes Kurt completed his undergraduate education at Haliç University, Faculty of Business, Department of International Trade and Business Administration in 2016. He graduated "Micro approach to the Turkish defense industry: An inventory and periodization study in defense industry enterprises (1836-2018)" with thesis from the Innovation, Entrepreneurship and Management Program in Yıldız Technical University Institute of Social Sciences in 2018. In the same year, he started his doctorate education in Yıldız Technical University, Institute of Social Sciences, Department of Business Administration, Management and Organization program. Enes Kurt has been serving as an research assistant in the Department of International Trade and Management at İstinye University since March 2017.
Main Areas: Yönetim ve Strateji,
2019 - Klasik ve Neo-Klasik Yönetim Düşüncesi Bağlamında "Strateji"
KURT ENES.
Yıldız Sosyal Bilimler Enstitüsü Dergisi,
3(1),
150-156.