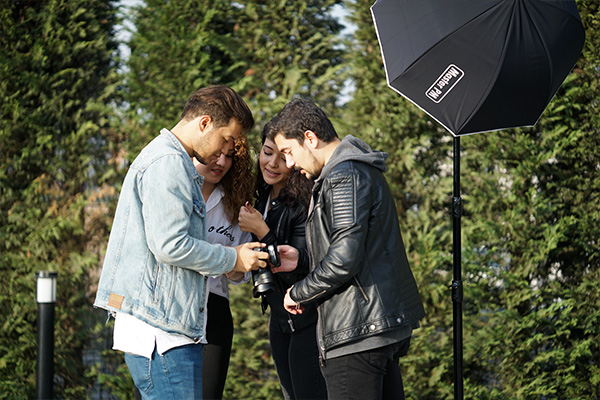 The Department of Radio, Television and Cinema aims to educate media professionals providing technical and intellectual knowledge on the working principles of the three mass media, which are important components of the media and the communication universe.
Mass media profoundly affects the social, cultural and economic fabric of a society. Hence, understanding the nature of these tools of communication, which have various functions such as cultural transfer, informing, entertainment and forming public opinion, as much as evaluating these functions with a critical perspective is one of the competencies that our students will gain through our curriculum.
To this end, the department provides both theoretical and practical training. It combines a world standard technical training with theoretical education in accordance with the philosophy of academic thinking. Thereby, we aim to train students as media professionals who can critically engage with the mass media; have a holistic view of the media industry; follow international academic and professional publications as a result of a learning experience that is entirely in English; reflect their aesthetic understanding and perspective in their creative work; and most importantly work in line with professional ethics.